Top 5 Factors Affect the "Sensitivity" of the Adhesives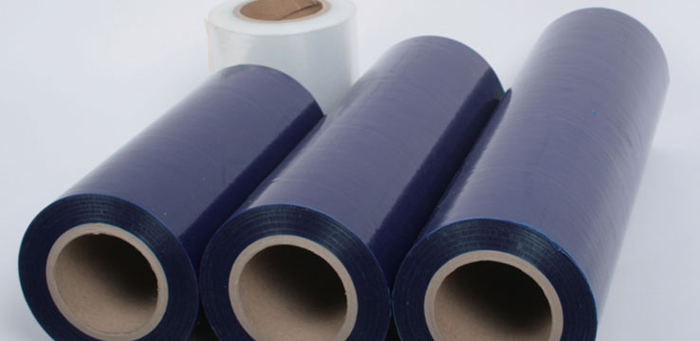 What factor will affect the "sensitivity" of the adhesives? A professor of Dute Industries Group, the best protection film manufacturer in China, gives us the answer. The "sensitivity" of adhesives can be negatively affected by 5 factors:
1. UV Radiation
Sunlight can have a dramatic effect on interior-rated pressure sensitive adhesives. If an interior rated film is used on an exterior surface, there is considerable risk of having the film baked onto the surface. Also, note that exterior grade films will be rated for a specific time frame, such as: 90 days, 180 days, 365 days. Films left on for longer than the rated time frame may become difficult to remove and/or leave and adhesive residue behind.
2. Wet Surfaces
Adhesives don't typically stick to water, much less to surfaces which may be coated with detergents, solvents, oil, grease, etc. If necessary clean and dry the intended surface before applying a protective film.
3. Dirty Surfaces
Adhesives stick to dirt really well. But if there is a lot of dirt or dust on your target surface, the adhesive may never come in contact with the surface to be protected. Films applied to dusty surfaces will typically fall off or be blown off by a slight breeze. If applying film at a construction job site, it's best to apply films before the sheet rocker gets started with the sander.
4. Low Temperatures
Below 45 degrees Fahrenheit, adhesives probably won't adhere well, if at all, to the intended surface. For best results, apply protective films when the temperature of the workplace, as well as the target surface, are both well above 45 degrees. Once applied, temperature extremes are less of an issue, at least, until it's time to remove the film. Getting frozen films to let go of a surface may be difficult and hazardous to the protected surface. So, for ease of removal, the film and the surface should be above 45 degrees when the film is removed.
5. High Temperatures
If applied above 95 degrees Fahrenheit, adhesives can become more fluid in nature and attach themselves more readily, perhaps too readily, to surfaces. This is particularly noticeable on carpeting. (To ensure ease of removal, replace carpet protection film sooner than the suggested 45 days, if it is frequently exposed to high temperatures, direct sunlight, heavy foot traffic, and high pressure, such as: spike heels, feet of furniture, wheels of carts/moving dollies, scissor lifts, etc.) When adhesives are hot and more fluid there is a greater risk of the adhesive separating from the carrier film and leaving residue deposits on the surface. Additionally, thinner films might stretch too much during the removal effort and tear into strips as opposed to coming off in one, efficient, piece.