Informations
>
News
> DUTE INDUSTRIES GROUP, a Leading PVA Water Soluble Film Manufact
DUTE INDUSTRIES GROUP, a Leading PVA Water Soluble Film Manufact
As environmental concerns continue to gain global attention, the demand for eco-friendly packaging solutions is on the rise. In this context, DUTE INDUSTRIES GROUP emerges as a leading manufacturer of PVA (Polyvinyl Alcohol) water soluble films in China, offering a wide range of innovative and sustainable packaging solutions. With a strong focus on quality and customization, DUTE INDUSTRIES GROUP is a trusted partner for businesses seeking reliable and eco-conscious packaging options.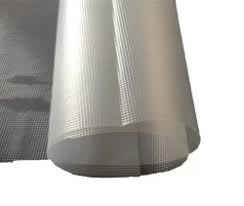 As a pioneer in the field, DUTE INDUSTRIES GROUP produces various types of PVA water soluble films that are widely used in diverse applications. Their product portfolio includes packing films and mold release films, which are versatile and can be tailored to meet specific requirements. These films are designed to dissolve in water, leaving no residue, making them an ideal choice for applications where sustainability and ease of use are paramount.

DUTE INDUSTRIES GROUP takes pride in its commitment to sustainability. The PVA films they manufacture are 100% biodegradable, making them an eco-friendly alternative to traditional packaging materials that can harm the environment. These films are also non-toxic, odorless, and safe for food contact, ensuring the highest standards of product safety.
One of the key strengths of DUTE INDUSTRIES GROUP is its ability to offer customized solutions to meet the unique needs of its customers. With state-of-the-art manufacturing facilities and a team of experienced professionals, they have the expertise to develop PVA water soluble films with varying thicknesses, sizes, and dissolution rates. This allows businesses to optimize their packaging processes and reduce material waste, resulting in cost-effective and sustainable packaging solutions.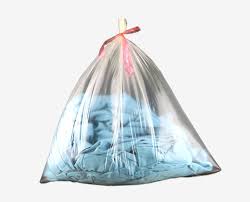 With a strong emphasis on quality, DUTE INDUSTRIES GROUP adheres to stringent production standards to ensure consistent product performance. Their PVA water soluble films are tested for durability, tensile strength, and dissolution rate, among other parameters, to ensure that they meet or exceed customer expectations. This commitment to quality has earned them a reputation for reliability and customer satisfaction in the industry.
DUTE INDUSTRIES GROUP is a leading PVA water soluble film manufacturer in China, specializing in eco-friendly packaging solutions for various applications. Their range of high-quality, biodegradable films, including packing films and mold release films, offer sustainable and customizable options for businesses seeking innovative packaging solutions. With a focus on quality, customization, and environmental sustainability, DUTE INDUSTRIES GROUP is a trusted partner for businesses looking to adopt eco-friendly packaging practices.